---
Posted by ClipOnEarrings CHIC on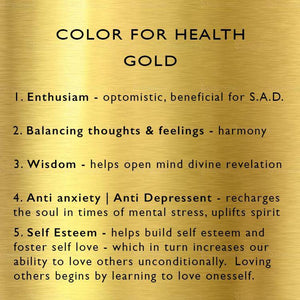 Color Therapy dates back thousands of years to the ancient cultures of Egypt, China and India where color was used to help restore balance, each color having its own positive therapeutic health benefits as a 'color medicine' for particular conditions.   Come with us on a journey as we explore each of the colors of the color spectrum learning the healing powers of each, which conditions they address and in turn build our knowledge to not only cope mentally, emotionally and physically but to thrive.   10 ways gold can improve your mental, emotional and spiritual health:   Color for...
---
Posted by ClipOnEarrings CHIC on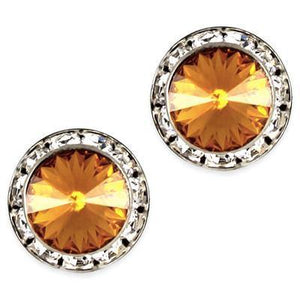 The color of fashion, adventure, optimism, warmth and friendship     Warmth and Happiness. The color orange is linked to the energy of the sun, radiating warmth and happiness.  A combination of red and yellow, orange combines the passion and stimulation of red with the cheerfulness and innocence of yellow – while muting the fiery aggression associated with red. 2. Courage and optimism - Emotional strength in difficult times. Did you know wearing the color orange offers emotional strength to help bounce back from difficult times.  The energy of this color is forward thinking helping one to look toward a...
---
Posted by ClipOnEarrings CHIC on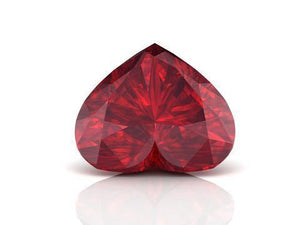 Birthstones are more than beautiful stones associated with each month of the year.  Did you know that the gems we wear to signify our birth month have their ancient origins in the breast plate of Aaron, 12 stones signifying the 12 tribes of Israel?  These stones are linked with the astrological cycle and legend has it that wearing a gemstone during its assigned month heightened the healing and therapeutic benefits.   Let this year be your year of learning and come on this journey with us as we explore all 12 birthstones and how each can benefit you or a...