---
Posted by ClipOnEarrings CHIC on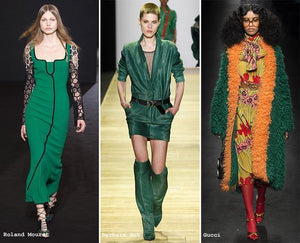 5 things you need to know about Lush Meadow 1. According to The Huffington Post this Fall-Winter's #7 Color is Lush Meadow - a beautiful shade of green2. Green is the color of balance - being made of yellow and blue - green encompasses the mental clarity of optimism of yellow, together with the emotional calm and insight of blue3. Green is the color of stability and endurance - Wearing green can give us strength to cope with adversity 4. Too much green can convey envy - its critical to get the right balance and pair with the right accessories to reap...
---
Posted by ClipOnEarrings CHIC on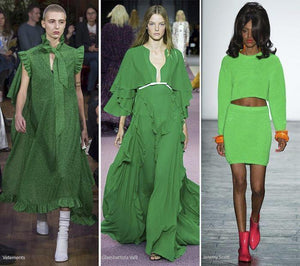 According to New York Fashion Week, Vogue and the Huffington Post - This Summer's #10 color is Flash Green.  Like the lush green pastures this color conveys abundance, and paired correctly can exude sophistication and sensuality. "Growing up in Ireland my eyes were spoilt with many shades of green - each shade speaking uniquely of the degree of abundance of the green pastures.  This #10 Color Flash Green is no different - coming is hues denoting energy and youth with others more subdued, there is a shade of Flash Green to suit each personality and style. I have put together some of my...