---
Fashion — fall fashion
Posted by ClipOnEarrings CHIC on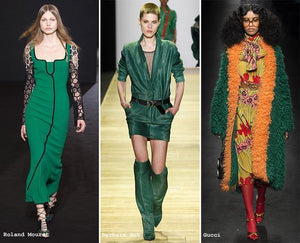 5 things you need to know about Lush Meadow 1. According to The Huffington Post this Fall-Winter's #7 Color is Lush Meadow - a beautiful shade of green2. Green is the color of balance - being made of yellow and blue - green encompasses the mental clarity of optimism of yellow, together with the emotional calm and insight of blue3. Green is the color of stability and endurance - Wearing green can give us strength to cope with adversity 4. Too much green can convey envy - its critical to get the right balance and pair with the right accessories to reap...
---
Posted by ClipOnEarrings CHIC on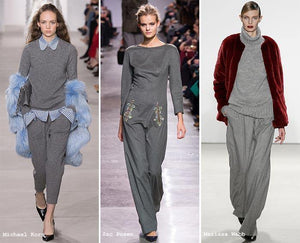 1. According to New York Fashion Week and The Huffington Post this Fall 2016's #3 Color is Sharkskin2. Sharkskin is a distinct shade of grey - encompassing the conformity and safety of traditional grey but with a sense of edge and danger associated with a shark - fierce yet calm! 3. Mysterious - darker shades of grey are known to be extraordinary and mysterious.4. Calm - grey is the color of strength and steadiness making a feeling that is cool and self reliant.  This color is known to alleviate you from the anxiety of a riotous world. 5. Perfect Foundational Base - Grey's neutral appearance makes it...
---
Posted by ClipOnEarrings CHIC on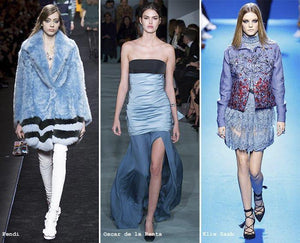 According to New York Fashion Week, Vogue and the Huffington Post - This Fall's #2 Color is Airy Blue. Like the clear blue skies of Summer past - airy blue may be an unusual entry into the Top 10 Colors for Fall and Winter.  However it is no surprise as this season designer's are all about pushing traditional boundaries, in some cases deconstructing them - the result of this has been a fresh creation of looks and colors - Today fashion knows no boundaries!         "This Season's #2 Color Airy Blue is a paler shade of blue,...